01 april 2002
April Fool's Day. Hmmm. what kind of trick I can do? It's April and this is the fourth month. Spring break is over.
---
02 april 2002
Dakong alas 5:30 ng hapon, habang ako'y nagmamaneho para kunin yung printer namin mula sa computer shop ay bigla na lang may bumangga sa akin. Ibang lahi nito. Sa di inaasahan, kinuha ng parak ang kwento ng mama. May kapwa kayumangging nakasakay din at ito'y nag-aangkin na ng dayuhang apelyido. Kagaya na rin nilang magaling gumawa ng kwentong kenkoy. Isa itong katangian ng mga taong di marunong lumingon ng pinanggalingan na nagmistulang niyayapakan ang katauhan ng kapwa niyang kayumangging mapagpakumbaba. Sana kaibigan, kapag nalasap natin ang kaunting kasaganaan ay sana ang ating asal ay di mapagkunwaring masagana dahil ang mga masagana ay natutong may pagkalinga sa nangangailangan. Aminin mong balatkayo ang asal mo ngayong masagana ka. Balikan mo ang asal mo noong ikaw'y nasa ngitngit ng karukhaan dahil higit kang igagalang dahil ganito ang asal ng masaganang pamumuhay. - Himutok Ng Dibdib
---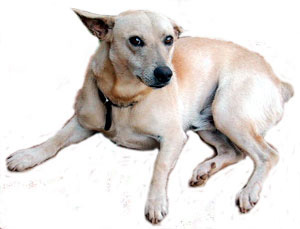 03 april 2002
Muymoy, you taught me a lot. Thank you for being there. I know you are always there. Those moments shall be cherished.
---
04 april 2002
There's always a surprise. You're always learning. This lesson shouldn't cost you.
---
05 april 2002
Start thinking about PROJECTS and PLANS for the future -- even the meaning of LIFE!
---
06 april 2002
It's hard to be silent any longer. The response confirms your happy suspicions.
---
07 april 2002
It's your job to pick up the pieces today. You're allowed to say 'told you so' once.
---
08 april 2002
In prayers and in meditation, a search for a meaning. Sometimes, we don't know that the meaning is just under our noses. The mind deceives and let the heart go astray. Remember the very existence of every thing is because of love.
Do we have to wear the masks in order to roam in this maze we call society? This is how people interact in their daily lives according to the masks they were. Unmasked and you feel naked.
---
16 april 2002
Everyone's a specialist. Prove yourself to this group. Draw on existing resources.
---
17 april 2002
Financial risks tempt you with possible rewards. Long-term plans rest on shaky ground.
---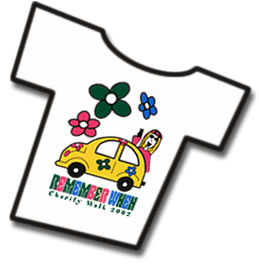 18 april 2002
Convenience and efficiency will save you time and money in the long run.
---
19 april 2002
I won the T-shirt design contest. It feels good to be a winner. This T-shirt shall be worn on our Charity Walk 2002 by our delegation. I feel hip...hippie pala!!!!!
Please do keep in touch. Whatever is the thing that is right for you...do it. As time goes on, I begin to see how much our lives has been taken away off our path...blurred by the megalopolistic nature of society...we need to understand our purpose in life. As i watched the people everyday, they make their days with the sparks of tomorrow. HOPE makes them live. It's the only thing they have.
---
20 april 2002
Take some slack. It's Springtime. No other excuse is necessary. Sing a bit louder.
---
21 april 2002
Say farewell for now. No connection is ever broken. Real friends know who they are.
---
22 april 2002
It has been three days since encountering W95/Spaces. I'm talking about this computer virus that I am trying to get rid of. By tomorrow, this virus will be history gone from memory. It's because it's a memory-resident virus.
---
26 april 2002
When voices tingles the heart. While the heart beats in unison with the drums of music. Music entices the soul to dance. The dance makes the movement of the freeflowing waters of life. Perhaps the presence feels this. What makes a circle complete is the presence of a center.
---
29 april 2002
Sharing the best of life. It is one's contribution to give the lost, direction.
---
30 april 2002
It's bedtime. I'm drained. The sun shall shine upon me the best of tomorrow. A smile and a breathe of fresh air shall welcome.