01 december 1999
Thirty one days to the millenium. I am looking forward what the new millenium will bring. It's time to look back and assess what I have accomplished and what I have contributed to humanity.
---
03 december 1999
When She Loved Me...a song from the movie Toy Story 2. Jessie, a character in the movie remembers her past...when she watched her owner as a child and they were together and she felt loved. As her owner grow up to be a young lady, her priorities have changed and began to drift away from the bond... Jessie have never lost hope and she's gonna have her life back again when there is love.
---
04 december 1999
I watched another movie again, End of Days.
---
07 december 1999
Pearl Harbor was bombed in 1941 by the Japanese Imperial Navy. America joins WWII. Why do we have wars? Does man know the way to peace?
I went to the mall and bought myself a Buzz Lightyear™ toy action figure from the movie Toy Story 2 and the music soundtrack of the movie.
---
10 december 1999
The legend of Sleepy Hollow continues. Johnny Depp stars as Ichabod Crane. Me and my friend went to see this movie. It was a great movie. I had a hard time figuring out who have the skull of the headless horseman. Never figured out. Many guesses.
---
15 december 1999
Early in the morning I called you to give you the news that I am leaving my job. You were no longer the person I used to know who was full of life. Perhaps someday, somehow I will see you again. Together, we made memories, that's what you wanted. Though you never said goodbye, I'll consider this moment...it's time to move on and let's part ways. I love you. As I journey onward, and be able to love again, every ounce of tenderness, I shall pour upon her.
Pagkatapos na ilang taong paninilbihan bilang isang kawani, napag-isip-isip ko na kailangan kong humayo sa mas mataas na antas. We call this the rat race.
---
17 december 1999
It's great to be with the company of friends. I called my friend from work and he invited me to go camping behind the great extinct volcano Hale`akala. 'Twas a long drive at night on a rainy and unpaved roads.
---
18 december 1999
I welcome Muymoy to my home. Hamoa Beach. Father and Son. Friendship. You again. Party at Lando's.
---
19 december 1999
I met my Tita Lilia for the first time at my Tito Nikko and we became instant friends. We share the commonality of being writers and view things in the same light. I've been blessed with a friend.
---
20 december 1999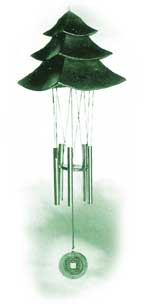 Windchime
As the wind blew across the ocean,
Across the mountain ranges
Reaching the room
Where the windchime was hanging
There was this lady in her room
Looking towards the east
Waiting for the wind
To make her windchime sing

At last came the wind
With its embracing essence
Leaving yesterday behind
Continually sing in her presence
---
21 december 1999
A bouquet of flowers. Christmas shopping till midnight.
---
22 december 1999
Winter solstice.
---
25 december 1999
Merry Christmas. Maligayang Pasko. Mele Kalikimaka.
Stuart Little brought fun to the little kid. Great mouse
---
31 december 1999
The last wind of the century took the feather away... Y2K scare! Aaaaargh!