03 feb 2006
Party
I've attended the party of my co-worker's birthday party of her son. It was great to see friends.
---
04 feb 2006
Old Lahaina Luau

I was invited by the Rock ohana at the Old Lahaina Luau. We got ono grinds and great show. Come to the Islands!
---
07 feb 2006
Hard Drive Crash
It's sad. My hard drive crashed again but I was able to do a partial backup since some files are already corrupted. My iPod has most of my music collection and photos backed up on DVD discs. I think I have to switch brands this time. Maxtor hard drives are not that reliable. In the past they failed me. My Western Digital hard drive has been operational. I'll switch again to Western Digital brand. Seagate is not also a good brand. Remember ALWAYS BACKUP!
---
12 feb 2006
A Far Gaze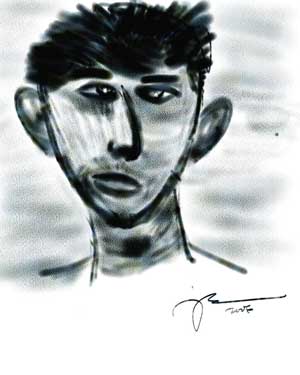 ---
14 feb 2006
Free Love
Today be sure to show your affection freely—and often. Hugs and kisses are free. -Yahoo!
Gifts
"Life is the first gift, love is the second, and understanding the third" —Marge Piercy (American novelist, essayist, and poet, b.1936 )
"Everyone is gifted - but some people never open their package" —Anonymous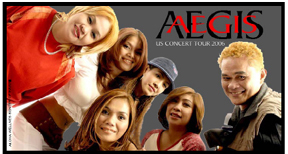 Aegis [Photography]
'Jologs you might say but I am a fan of this rock group. My mother is a fan, so I brought her to their concert at the Maui Arts and Cultural Center this evening. I get to know the band members and they are great people. They will go to the mainland to do their concert events. Ahui Hou Aegis!
Halik
Aegis
Ayoko sana na ikaw ay mawala
Mawawasak lang ang aking mundo
Ngunit ano'ng magagawa, kung talagang ayaw mo na
Sino ba naman ako para pigilin ka
Lumaya ka man ay maiiwan
Ang bakas ng ating pagmamahalan
Ang awiting ito ay ala-ala na hindi kita malilimutan
Pagka't ikaw ang tanging laman ng aking mundo
Ng aking puso, ng aking buhay
Ang halik mo, na-mi-miss ko
Ang halik mo, na-mi-miss ko
Bakit iniwan mo ako
Nasasaktan ako oh, baby
Sa tuwing nakikita ka
Naninibugho ako oh baby
Pag may kasama kang iba
Valentine's Day
It's Valentine's Day and I forgot to do a podcast for all the lovers out there. There'll be one by month's end.
A Valentine
by J.Q. Gonzales

Rose petals adore thy bed
Savoring its scent
Heart-shaped chocolate candies
Melt on the top of your lips
Thine eyes gaze upon mine
Thou seeth me; I seeth thou
Our souls and hearts join as one
---
15 feb 2006
In Life
Life is filled by its ups and downs. I experienced this on my hike with friends at the hiking trail in Makawao. It's already the middle of the month and time is moving so fast like falling leaves in the changing of the seasons.
Keith, my art instructor and an old friend called me up. I told him I have improved in my drawing skills and eyes in an artistic sense. We will be meeting this weekend and talk story.
Let's celebrate LIFE! It's God's gift!
---
16 feb 2006
Focus on Health
Get refocused on your health. Taking a break is OK—as long as it's not permanent. -Yahoo! TXT
Untitled (04-08-2003)
by Keoni

this is where i begin
sadness crept into my being
alas came an essence
that turned into a presence
weeping is no longer
the order of the day
i will no longer feel lonesome
starting this day
---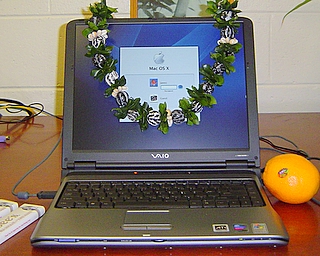 23 feb 2006
Lakandiwa Leaves Maui
Lakandiwa is leaving Maui to be with his new owner. May you be in safe hands as always as you and I traveled all over the United States.