01 jan 2006
New Year's Day
It is time to set New Year resolutions! Make a good one now!
---
02 jan 2006
Narnia
Narnia is a movie that is a dream come true for me.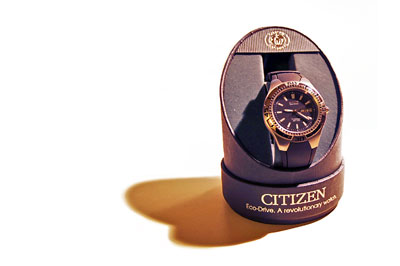 Watch
I bought a watch at Macy's after I've watched the movie Narnia. It's not because my swatch has a weak battery. It is because I wanted a new style. It took me half an hour to decide which one to buy ranging from Swiss Army, Movado, Gucci, Citizen, and Seiko. The saleswoman was a Filipino. I am not sure if I approached her with my Brit accent since she was more helpful when she doesn't hear one with a Filipino accent. That is ma anecdote fo' today.
---
04 jan 2006
Happy 7th Wedding Anniv
To harmonious life together. Congratulations to my brother and sis-in-law!
Must Love Dogs
This movie is good. I'm sleepy now and will continue to watch it tomorrow.
Brown Penny
W.B. Yeats
I whispered, 'I am too young,'
And then, 'I am old enough';
Wherefore I threw a penny
To find out if I might love.
'Go and love, go and love, young man,
If the lady be young and fair.'
Ah, penny, brown penny, brown penny,
I am looped in the loops of her hair.
O love is the crooked thing,
There is nobody wise enough
To find out all that is in it,
For he would be thinking of love
Till the stars had run away
And the shadows eaten the moon.
Ah, penny, brown penny, brown penny,
One cannot begin it too soon.
---
07 jan 2006
Who is your one and only?
Butterflies in your stomach when you catch sight of that special someone? Is it lust or is it true love? Will it work out or will it be just another futile attempt? Before you pop the all important "I love you," use our Crush Calculator to find out if he or she is The One! Pls click this link to find out.
---
15 jan 2006
Panduo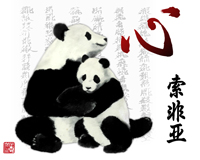 I remember while I was at the San Diego Zoo, I missed to see the pandas there. Let's go to China and see them there in their native home.
---
16 jan 2006
Grieve
A mother lost. A father lost. Children weeping. Remember when they were there beside you. Remember the days when you were young and guided you. Now they are gone. What's left are memories to be cherished while you live. Grieve for the moment but rejoice you will see them again.
---
17 jan 2006
True Colours (Photography)
Sometimes colour can hide even more than it reveals. - JOHN FREEMAN, Digital Photography, Feb 2006 Issue
---
18 jan 2006
Psalm 23
The LORD is my shepherd; I shall not want.
He maketh me to lie down in green pastures:
He leadeth me beside the still waters.
He restoreth my soul:
he leadeth me in the paths of righteousness for his name's sake.
Yea, though I walk through the valley of the shadow of death,
I will fear no evil: for thou art with me;
Thy rod and thy staff they comfort me.
Thou preparest a table before me in the presence of mine enemies:
Thou anointest my head with oil; my cup runneth over.
Surely goodness and mercy shall follow me all the days of my life:
and I will dwell in the house of the LORD for ever.
---
19 jan 2006
Panorama
Opportunities lost will never be retrieved. Take this lesson from the grasshopper who slept and the ant who collected grain during the summer. When the storm came, the grasshopper would die of starvation. In this premise, I was given the opportunity to photograph my beauiful home island of Maui in a panorama that could blow you away. Where would this lead me? I don't know either but I am thankful of the gifts my beloved God has given me. Creativity requires inspiration. All works of art were conceived from inspiration. Happy I am today. Thank you. Abangan ang inyong mga mailboxes, you may be a lucky recipient of this inspired work signed by the photographer.
---
20 jan 2006
The Filipino "Lamay" in Amerika
Even in Amerika our traditional customs are still present. Take for example the lamay.
---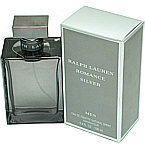 21 jan 2006
Gifts
Some of these are packaged in wonderful boxes. Open it and you will surprise yourself what they are to you. You make my world seen in full colour. Thank you.
Newspaper Boy
I'm distributing copies of The Filipino Summit in some of the Filipino stores in the area.
---
22 jan 2006
Horsetory
Horses will take you from here to there. Our history as people on this planet involved a horse. It's our horsetory. Interested in buying a print of this image at the size you desire, please send an email to tiangge@tadhana.com.
---
23 jan 2006
Twang-tied
A caller from San Diego, CA doing a survey gave me a good laugh when she was trying to conceal her real identity. I asked her if she's a Filipino. She conceded and asked how did I know. I told her she sounded like Ruffa Guttierrez plus my aunt sounds like that, too. How about me? Well, talk to me and you will know.
Chocolate
Do I want some chocolate? I am afraid I can't have some and I don't want to give boxes of chocolate either. Ask me why and I'll give you the details. But if you insist on having some chocolate to satisfy your craving, we can find a substitute for chocolate. Trust me on this.
---
25 jan 2006
In Perpetuation
This is a view of the West Maui mountains in Hawai'i on a cloudy day. Interested in buying a print of this image at the size you desire, please send an email to tiangge@tadhana.com.
---

28 jan 2006
The Zahir Arrived
When I got home today from my friend's mother's funeral, I checked the mailbox and found my book from Amazon.com. It was the Zahir by Paulo Coelho. It is a solid book and not an audio book okay? I haven't finished reading Coelho's 11 Minutes. Please remind me to buy a bookshelf because my books are rising in number. Thanks.
The Mirror Has Two Faces
I like this movie. Why the title? Hey Barbs, what is the reason behind this title? You produced, directed, and acted in the movie. I think it is about the lead character's metamorphosis from an unattractive woman into an attractive woman. Her wits were unchanged--just her looks. Anyway, it is more than that. I give it a 3-1/2 stars out of 5.