01 july 2006
Sa Huling Hantungan
I attended the burial rites of our friendly neighbor. This was the last moment in his earthly journey, His memories shall live eternally.
Pinoy Ako by Orange and Lemons

Pinoy Ako by Orange and Lemons after careful investigation is a ripoff from the song Chandeliers by The Care, a popular alternative rock British band in the 80s. Even though they didn't admit to this, being a music aficionado, I am very certain. Pablo Picasso once said, "Good artists copy, great artists steal." Keep the music playing Orange and Lemons!
---
04 july 2006
Paglaya
Totoo bang malaya tayo? Malaya ba ang bayan kapag napapaligiran tayo ng bilangguang walang rehas?
Vhong and Rachel
Vhong Navarro and Rachel Ann Go are in town today to perform at the MACC.
---
08 july 2006
Pagsibol
Flowers fill the room and the scent of lavender hightened the mystical presence I long for.
Entrepinoys
Magkakasama kami ng aking barkada sa mall upang pag-usapan ang bisnis. Nakakatuwa ang mga pananaw namin tungkol dito. Noong nakaraang milenyo, marami kaming sinubukang mga ventures as individuals and as group and somewhat we failed and in this new venture siguro naman we can address na the mistakes we did as entrepreneurs.
---
09 july 2006
Beautiful Sunday
Buong ngiting pagsundo ng pagsikat ng araw. Maraming gawain dito sa bahay and inspired to make things happen. Despite na maraming mga detractors along the way, tatanggapin ko ito na walang paninimdiman. Kasama sila naman kung saan ka tutungo and they are catalyst to success or failure. Celebrate life today. It's a beautiful Sunday.
---
12 july 2006
Remoras
Remoras exists in our human lives. - J.Q. Gonzales, Author of Talata
---
14 july 2006
Ni Islaw ken ti Bonzai
Adda daydi maysa nga aldaw nga nasarakak ni Islaw idiay lugar ti pagobraan ket nasaona kanyak maipanggep iti bonzai. Kunana, "Pare ammom kadi nga ti biag ket kasla bonzai?" "Wen," insungbatko. "Nanggegko daytoy iti maysa nga lakay nga masirib. Kunana nga komportablen ti bonzai iti ayanna. Ngem no ikkatem manipud iti ayanna samo ipan iti daga, saan nga agpatingga iti panagdakkelna. Maamirisna nga adu dagiti oportunidadna kas maysa nga mula. Agramut, dumakkel, agrangpaya, agsabong, agbunga. Umadu. Imbagana kanyak, "Anakko, laglagipem nga saan ka nga agtalinaed nga kasla bonzai."
Idi nagsina kami ni Islaw dayta nga aldaw, nalaguipko diyay bonzai. Iti isipko, "Gangani lima taoenen nga bonzai ti biagko, panawenen siguro nga agbalinak nga maysa nga kayo nga adda ti masakbayanna nga agramut, agrangpaya, ken agbunga."
---

15 july 2006
Benzallo Partners enter the Entrepinoy scene
MAUI, HAWAII--Benzallo Partners formally started the entrepinoy scene with a new venture in fuel reformulation products in the aims of saving millions of motorists' money on unburnt fuel causing harm to the environment. For more information click here.
---
17 july 2006
Pagtanaw sa Silangan
Laking galak ko at nabigyan na ako ng pahintulot sa aking paglalakbay. Masisilayan ko na rin ang pagsikat ng araw sa silangan at paglubog nito sa kanluran. Matitikman ko ulit ang balut, siopao, at pancit palabok.
---
21 july 2006
Mangarap Ka
Isang bagay ang nagiging inspirasyon sa buhay...ang mangarap. Pero, di lang sa pangarap ang hantungan...kelangang abutin ang pangarap.
---
22 july 2006
Thoughts from an Entrepinoy (received via e-mail)
This is a great inspiring words from Mr. Gokongwei. One of the many successful Entrepinoy and business leader in the Philippines.
As I was reading it, I began to feel the excitement and the passion to become an Entrepinoy just like Gokongwei.Then I realized I was once an Entrepinoy during my younger years like Gokongwei. I started selling fruits from house to house and on the street when I was 7 yrs. old so I could have an additional money on top of the money given to me by my parents. I was also buying recyclable materials such as bakal, tanso, garapon, plastics, etc and sell it to the junk shop.
I was once a bibingka vendor walking the streets and make 20 pesos in a half a days work. Then during my high school years when my body has grown enough to tackle heavy duty work I began to take orders from my neighbors to supply them for wood chips that they need for cooking. I made 30 pesos for every sack I could deliver to them. I made at least 100 pesos on a half days work. Own a taxi services for five years and sell it when I moved back to U.S. Now, an accountant for resort company working 8 hrs a day with reasonable salary.

The million dollar question that comes into my mind was for all the hard work I have done Why am I still unsuccessful in being an Entrepinoy? What happened? What did go wrong? Entrepinoy has 5 components; imagination, guts, persistent, persevere, and perhaps luck to be successful. Missing any one of the component will block your way to be a successful entrepinoy. The major component of entrepinoy is the persistent. Start small and slowly but never stop.
---
24 july 2006
Isolated
For six hours we were isolated from the world. I thought of you. How could I reach you? Have you heard me call your name? This journey that I am about to lead in my life is a monumental feat. Guide me and take me towards you and will not be lost on my way to you.
---
25 july 2006
The Storm
A storm is brewing hundreds of miles away from the Pacific. I thought of myself. Am I a grasshopper or am I an ant?
Reach for the Summit Blog
The Filipino Summit has released a blog for its subscribers. Blog on!
---
26 july 2006
The Way of the Entrepinoy
I am an entrepinoy and I do what I do where my dreams will take me. Build my dreams to reality.
Kaskasero in the Making
Living in the fast lane literally. What is life when it moves slowly and almost idle? Full speed ahead, pedal to the metal!
---
27 july 2006
Lakambini is Ill
My workstation, Lakambini, has been hit by surges and spikes early this morning. She is in the state of comatose until a replacement mobo is found and she will be up and running again. It is really weird why it happened to her when she has been in constant bombardment of surges and spikes. She has caved in completely and I am hoping I can resuscitate her soon. Tadhana, my notebook, has been commissioned to temporarily assume the responsibilities left by Lakambini in a limited functionality. Banyuhay, my subnotebook, is on standby for other computing functions left by Lakambini.
Nature's Fury
A thunderstorm in anytime is about to rage and an earth shook near the island of Kahoolawe reaching a magnitude of 5.0 in the Richter scale. Are we ready for this disasters? We are...learning from experience from living in the Philippines.
We face storms in our lives and we must brace for it. These storms come in many different forms. I humbly believe that with trust and faith we are able to survive and triumphantly conquer our fears in moments like these. These storms give us strength. Like the ordinary bamboo being swayed back and fourth by these fierce winds, it will not break because it is dancing with the wind. Live and let live...
Demolition Job
Di ka namin kilala dahil nagtatago ka sa dilim. Masaya ka na ba, kung sino ka man? Idinadalangin namin na maging mapayapa ka at malanghap mo rin ang simoy ng hangin. Pakiusap kaibigan, itigil mo na itong pandarambong. Nagwagi ka ba sa iyong ginawa? Hindi. Nagkamali ka ng pader na babanggain. Harinawa! Ipinapasakamay na namin kay Bathala ang aming daing.
Planned Life
"We must let go of the life we have planned, so as to accept the one that is waiting for us." - Joseph Campbell, American prolific Author, Editor, Philosopher and Teacher, 1904-1987
Happiness
"The way to find out about happiness is to keep your mind on those moments when you feel most happy, when you are really happy — not excited, not just thrilled, but deeply happy. This requires a little bit of self-analysis. What is it that makes you happy? Stay with it, no matter what people tell you. This is what is called following your bliss." - Joseph Campbell, American prolific Author, Editor, Philosopher and Teacher, 1904-1987
Tears
"No man is worth your tears, but once you find one that is, he won't make you cry" - Author Unknown
Bato, Bato, Pick!
Dan Campilan of GMA 7's Reporter's Notebook featured my mother's hometown of Luna, La Union and what I saw saddened my heart and soul. Luna, being a coastal town is in danger of being wiped of the map of La Union. Part of the problem is the extreme poverty that is being experienced by some of the townsfolk who make their livelihood picking stones along the coast. As a child, the beach was so far away and 20 years later, it so close to the houses and posed a threat to the community.
Ten years ago, I delivered a speech at my Alma Mater, Sto. Domingo Community School. I told the crowd that I am away from my mother's hometown to get educated and will return to give back to the community. How can I fulfill this thought? Even the local government couldn't think of a livelihood that will sustain the community.
Can you help me THINK ? Being a person looking from the outside looking in, there is a solution to this problem. Education and cooperation among the community and its leaders. PLEASE HELP SAVE LUNA, LA UNION...
Thanks Dan Campilan for featuring Luna and sounding the alarm about an imminent danger in your reporter's notebook. Malama pono!
---
28 july 2006
Ulan—Muni-muni
Magandang umaga. Maganda ba ang aking umaga? Di ko alam. Dahil di ko makuhang ngumiti sa pagsapit ng araw na ito. Dalangin kong sana ay bumuhos ang ulan ngayon para damayan ako sa aking pagdadalamhati ng pagkawalay ng sinisinta.
Bagyong dumating walang iniwan at naging hungkag ang tahanan. Malaya na ang mga 'looters' na magtampisaw sa bahang dulot ng bagyo upang kunin ang lahat na mahawakan. Nasa kalagitnaan ako ng malawak na dagat ng tubig-bahang nag-iisa. Pero sumikat ang araw, may pag-asa. Naisip ko kung bakit PAG-ASA ang ngalan ng weather bureau. Napangiti ako at naiyak. May pag-asa pa rin pagkatapos ng bagyo.
Paghihintay (Unfinished)
by K&K
Nakatingin sa langit tuwing gabi,
naghihintay pa rin sa yong pagbabalik..
Sumpaang kailan paman, tangan-tangan pa rin,
kahit puso mo'y tila di na sa akin...
Siguro nga'y iniwan na ang pag-ibig ko,
mga pangarap natin ay nilisan mo..
Bawat saglit na nagdaan
Hinintay kong ito'y iyong babalikan.
Sumapit ang panahong
Nagbalik ka ng buong sigla at saya
Upang buuin ang mga pangarap
Habang ako'y naghihintay.
(Koro)
...
---
29 july 2006
Bruna is Coming to Town
You better watch out, you better not cry.
You better not pout I am telling you why
Bruna now is coming to town.
tulog na
by sugarfree
tulog na mahal ko
hayaan na muna natin ang mundong ito
lika na, tulog na tayo.
tulog na mahal ko
wag kang lumuha, malambot ang iyong kama
saka na mamroblema
tulog na hayaan na muna natin sila
mamaya, hindi ka na nila kaya pang saktan
kung matulog, matulog ka na…
tulog na mahal ko
nandito lang akong bahala sa iyo
sige na, tulog na muna
tulog na mahal ko
at baka bukas ngingiti ka sa wakas
at sabay natin haharapin ang mundo
tulog na hayaan na muna natin sila
mamaya, hindi ka na nila kaya pang saktan
kung matulog, matulog ka na…
hanggang makatulog ka
---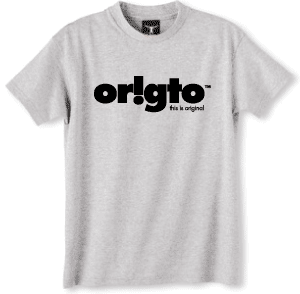 30 july 2006
Origto
From Maui to the world! Original in concept. Original in design. Original in fashion.
Who The Cap Fits
by Bob Marley
Six years ago a friend of mine let me listen to this song. Bob Marley rocks though I am not a fan of reggae music, I really give this man an applause for he have seen how society and humanity works. It's all about Jah!
Man to man is so unjust, children
You don't know who to trust
Your worst enemy could be your best friend
And your best friend your worst enemy
Some will eat and drink with you
Then behind them su-su 'pon you
Only your friend know your secrets
So only he could reveal it
And who the cap fit, let them wear it [repeat]
Said I throw me corn, me no call no fowl
I saying, "Cok-cok-cok, cluck-cluck-cluck"
Some will hate you, pretend they love you now
Then behind they try to eliminate you
But who JAH bless, no one curse
Thank God we're past the worse
Hypocrites and parasites
Will come up and take a bite
And if your night should turn to day
A lot of people would run away
And who the cap fit let them wear it [repeat]
And then a gonna throw me corn
And then a gonna call no fowl
And then a gonna "Cok-cok-cok, cluck-cluck-cluck"
Some will eat and drink with you
And then behind them su-su 'pon you
And if your night should turn to day
A lot of people will run away
Who the cap fit, let them wear it [repeat]
Throw me corn, me no call no fowl
I saying "Cok-cok-cok, cluck-cluck-cluck
---
31 july 2006
On Talata
TALATA is almost finished now. Talata will be a book everyone enjoys in their living room for people who views life from the viewfinder. Filled with photographs and anecdotes from the author's encounters of life. Expected release date is December 2006 and with a suggested retail price of $40 or PhP2,000.