01 may 2002
Labor Day (Philippines). A salute to the Filipino worker. He would leave his home to search for a greener pasture so he can feed his family. The Filipino worker makes a fair day's work for a fair day's wage.
---
02 may 2002
There are days when time is on a standstill. I try to move a stone a bit and I can't. What keeps me from doing this task? It's best when I seek a sense of direction. Am I lost or just distracted?
---
03 may 2002
Creativity and excellence make the best platform for great works of art. Do you believe that the reason we fail is we fail to reason? I do what I do best and share the best in me. By the way, have you thought of taking a detour? Give it a try, perhaps you can see the other colors of the rainbow, it can make your life complete.
---
04 may 2002
You're too locked up. Stretch out and stroll around. Hurrying will only stress you.
---
05 may 2002
Process reigns supreme. You're immune to distractions. Results are worth the wait.
---
06 may 2002
Friends and colleagues far and near greeted me a 'Happy Birthday.' In the office, I got 'leid' in the Hawaiian tradition. My friend took me to lunch and that was a great treat and I was thankful.
---
07 may 2002
Even glaciers move. Patience and manners are finally back. Begin the celebration.
---
08 may 2002
Your project gets the green light. A dark secret is really just another bright idea.
---
09 may 2002
Trust in humankind. Everyone marches together. Get back to the circle's beginning.
---
10 may 2002
When the pace picks up, be flexible. If you're overwhelmed, let it be fun.
---
11 may 2002
Now is the time for action. You've seen the future and the way before you is clear.
---
12 may 2002
Happy Mother's Day. Dear Mom, Thank you for bringing me forth into this world. Without you, I would never be the person I am now. Thanks to you and Dad. I love you Mom.
Enlighten others with wit and charm. Improve your local culture. Make history.
---
13 may 2002
I was awakened by the sound of thunder and the flash of lightning. It is rare occurence in the island. I can smell the scent of rain...refreshing my mind and soul.
---
14 may 2002
Matulog ka ng maaga Pepe. Huwag kang magpapagod sa iyong trabaho. Bigyan mo naman ng panahon ang sarili mong makapagpahinga.
---
20 may 2002
I'm on a working visit in Kauai.Watched Spiderman.
---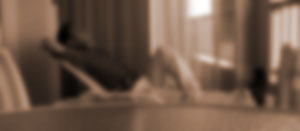 21 may 2002
Para akong wala sa sarili ngayong araw na ito pero pinipilit kong bumalik sa sarili. Siguro dahil sa napuyat ako kagabi at di pa kumakakain ng masustansiyang hapunan. Hindi pa ako nasasanay dito sa Kauai. Marami na akong mga kaibigan dito at iba talagang lugar ito. Babalik na naman ako dito sa Hunyo. Malaki ang room ko dito compared sa room ko sa bahay. Malaki ang kusina rin pero di ko magawang magluto kaya sandwiches na lang muna. Magaling din akong magluto kaya lang wala naman akong pinapa-impress. Walang wok dito e. Magaling akong magstirfry at saka gumamit ng microwave oven. Welcome to the microwave generation.
---
22 may 2002
There are days when you think you are at your best.
---
30 may 2002
I watched Scorpion King. I found Kelly Hu, the sorcerer in the movie, to be beautiful.
---
31 may 2002
Pards, bon voyage. Wherever you are going bring with you the radiance to become the light of men. This is when God manifests in your life, that's the radiance. Serve His will. Thank you for being my friend. Malama pono.