01 november 2002
All Saint's Day in the Philippines. The cemeteries are open to the public to give tribute to their dead loved ones. I offered a prayer to my long departed father.
---
04 november 2002
It's a day where minds are tapped to solve the inevitable problem...[TBC]
---
05 november 2002
A single vote will make a difference. Let's exercise this right today.
---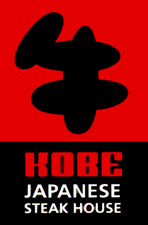 06 november 2002
Waking up in the morning, here comes the election results. For the first time in Hawaiian history, we have a woman governor. Maui has a new mayor. It's time for a change. Now we let the Republicans show what they got in this Democratic state.
Let's eat here some time. I'm inviting you.
---
07 november 2002
Thank you. :)
---
08 november 2002
A birthday greetings to my brother who is out there in the middle of the ocean protecting freedom.
---
14 november 2002
Quixtar. A golden opportunity in the passing.
---
15 november 2002
My mother and I were having lunch in the restaurant when a candidate running for a seat at the U.S. House of Representatives approached us and introduced himself and asked our support and prayers. It's so amazing that the Philippines is so different when it concerns about politics.
---
16 november 2002
A mother leaves her two children on her way to the New World and looks back with tears hoping her family will be whole soon. She prays that they will always be safe and she will be back for them. Now, joined with her husband, they will labor and will make things happen for their family.
---
17 november 2002
Silence greeted the morning wondering why that familiar sound that usually wakes me up was not present. What happened?
---
19 november 2002
"i understand...like the river let it flow freely...as it find its way to the sea. the sea will always be there - its destiny. aloha wau i`a oe." - keoni
---
27 november 2002
"My history is not my destiny." -Spiritual Self-Assessment
---
28 november 2002
Let me thank you for that surprise phone call this Thanksgiving Day. I'm so thankful that your presence is like a day with the full brightness of the sun.
---
29 november 2002
"Any change, even a change for the better, is always accompanied by drawbacks and discomforts." -Arnold Bennett