01 oct 2004
Perya
Images from the 82nd Maui County Fair, Maui, Hawaii.
Maui County Fair
I went to the fair alone at around 5 pm and went to the photo exhibit area where my photos are in display. I was hoping to see one of my photos getting a prize but didn't find one. My aunt Norma was there and was proud talking to her friend about me. Hahaha! I was beside her talking on my cell and she was surprised. That was a weird coincidence but everything happens for good. I went around the fairgrounds and see what they have to offer. I took some snapshots for my portfolio and then have dinner and I decided to leave.
Resident Evil: Apocalypse
After having dinner of Puerto Rican pasteles at the fair, I didn't feel filled with the $6.00 plate. There were so much food to choose from. I think I should have patronised our Filipino booth instead. Next time I will.
I left the fairgrounds for the mall and went to see the movie Resident Evil. It will support them in their fundraising. A sci-fi action thriller. I have nothing much to say about this movie but it is scary thinking that man's perverted science can alter our way of life unless a Divine Will stops this madness. I'm glad that you were at the movies, too. I am not afraid to see horror flix now. Hahaha! Thank you.
---
02 october 2004
Living Life
by P. Yim
Can you live life
As free as a bird?
I wonder where will
It takes us.
---
03 october 2004
Said Nothing
"I have said nothing because there is nothing I can say that would describe how I feel as perfectly as you deserve it." -Kyle Schmidt
---
04 october 2004
Sunshine
by Gabrielle
made a wish
I can dream
I can be what I want to be
not afraid
to live life
and fulfill my fantasies
I learnt a lot of tricks to help me live my life
you helped me find my paradise
when you came you were like
(chorus: sunshine through my window
that's what you are, my shining star
sunshine)
making me feel I'm on top of the world
telling me I'll go far)
reaching out, for new heights
you inspired me to try
felt the magic inside
and felt that I could fly
I'm looking at the world in an optimistic light
you made me appreciate my life
cause when you came you were like
(chorus)
you are the calm, when I am the storm
you are the breeze, that carries me on
when I set adrift, you anchor me
you're there for me
(chorus x5)
---
05 october 2004
Moonshine
by Lit
I can't remember what it is you did
Somewhere along the way I'm giving in
I know I feel you when you're not around
Just like the angles from underground
What am I trying to say
The thing that I don't get about you
The way it makes me feel around you
You make the wrong seem right
Any old time of night
What is it I
I get so nervous when I hear the phone
You blocked the number so I never know
I can't forget the way you sound
And now I can't remember
How I did without
What am I trying to say
The thing that I don't get about you
The way it makes me feel around you
You make the wrong seem right
Any old time of night
How is it when it rains at nighttime
You turn the water into moonshine
And make the sun shine light
Carry on through the night
I can't remember what it is you did
Somewhere along the way I'm giving in
I never meant to fall this hard again
Good things are all good until the end
What am I trying to say
The thing that I don't get about you
The way it makes me feel around you
You make the wrong seem right
Any old time of night
How is it when it rains at nighttime
You turn the water into moonshine
And make the sun shine light
Carry on through the night
---
06 october 2004
Writing
" Writing is thinking." – Ken Atchity, in a Done Deal interview
---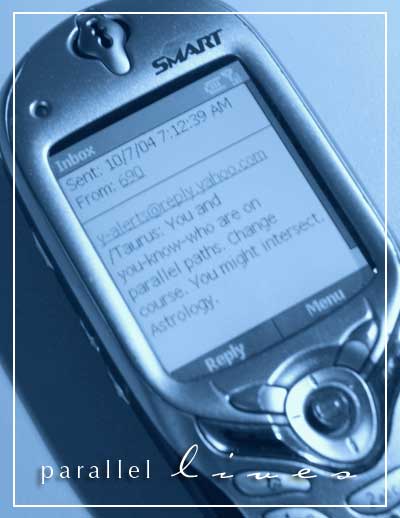 07 october 2004
Parallel Lives
---
08 october 2004
Dinner @ Tony Roma's
I just got home after having dinner with my friends at Tony Roma's. Two of our friends were celebrating their post-birthdays. We had so much fun being together as friends and not co-workers. Can't you believe that I had an order of baby back rib and I have wiped out my plate? I didn't care about the cole slaw salad that came with it. You may ask, where am I putting the extra pounds? We have a friend who is having a South Beach diet. She's doing some progress and she's shedding pounds. She showed me her book and I learned from her that there are three phases to it. Which phase are you in now? I hope it is working on you and you'll be able to put on your favorite jeans and sexy tops. It's almost bedtime now and I plan to do some photography tomorrow and other things as well. Instill in me inspiration.
I had another invitation this evening for dinner but I wasn't able to make it even after our dinner. We fall out from the gathering around 9 pm. I received an SOS signal and decided to go home. I needed to be there regardless of time and space.
Because it is life
by Keoni

Let your body rest
Let your soul play
Let your heart sing
Let your mind think of good thoughts
Let love be ever present
Because it is life.
---
09 october 2004
Serenity (a photo album)
Have you ever experienced serenity like the sweet flow of the stream running from the mountain slopes?
---
10 october 2004
Step by step closer
It was an exhausting day for me because I followed all the steps from the ground floor to the 12th floor at the resort and then went back down following the same steps. My legs were hurting. I'm training myself for endurance because I'm going for a nature hike this coming weekend with my trusty Canon 10D.
---
11 october 2004
Two Weeks
by Keoni

A day before you left
I was driving so swift
Along the coast
Where my mind going adrift
A view of the rainbow
Given to me as a sign
You would return
And be with me again
Chorus:
Two weeks, I've been waiting for you
Two weeks, I've been longing for you
A lonely place
A lonely place in time
Enjoy your time away
To know where you belong
In this world of ours
And never feel alone
Repeat Chorus
---
12 october 2004
Change
Become the change you wish to see in this world. -Gandhi
---
13 october 2004
Solving a Problem
You can't solve a problem with the same mind that created it. -Albert Einstein
---
14 october 2004
At the strike of the clock
Deep in your slumber the wind cometh and whisper your name, a song been sung, and you smiled with the wind...
Lea Salonga on Maui
I bought a ticket this morning to attend Lea Salonga's concert on October 25 at the MACC. I'm glad to see her at last. I used to correspond with her via email before the turn of the century. Join me to welcome Lea to the Valley Isle.

Feng Shui
I went to see the movie Feng Shui starring Kris Aquino late in the afternoon. It's directed by Chito Ronio and I say it is a great film but I have observed that he's inspired by Alfred Hitchcock films. I just want to say that the movie does not conform to the principles of feng shui.
Filipinos are superstitious people and this has been portrayed in the film because our ancestors were into animism before the coming of the Chinese, Arabs, and Spaniards but latter has been incorporated in the present day religious beliefs.
Additional Reading:
Kris Aquino, "Feng Shui" and Filipino horror films
You and I
"The worlds are just a playground of the you and I, the colorful mask of the two-in-one, I am in you like you are in me, oh love."-Sri Aurobindo
---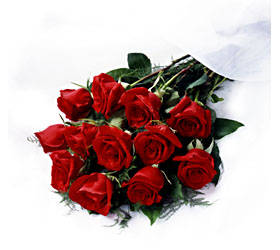 15 october 2004
Hauoli Lahanau!
Happy birthday to you, a song I sing to you. And here is a bouquet of flowers to enliven the thought of you. Savor the scent and feel my essence wishing you a happy birthday.
The Debate between Bird and Fish
In those ancient days, when the good destinies had been decreed, and after An and Enlil had set up the divine rules of heaven and earth, then the third of them, ......, the lord of broad wisdom, Enki, the master of destinies, gathered together ...... and founded dwelling places; he took in his hand waters to encourage and create good seed; he laid out side by side the Tigris and the Euphrates, and caused them to bring water from the mountains; he scoured out the smaller streams, and positioned the other watercourses. ...... Enki made spacious sheepfolds and cattle-pens, and provided shepherds and herdsmen; he founded cities and settlements throughout the earth, and made the black-headed multiply. He provided them with a king as shepherd, elevating him to sovereignty over them; the king rose as the daylight over the foreign countries. Read more.
---
16 october 2004
Solitude
I've spent time at the Maui Tropical Plantation with my trusted Canon EOS 10D after my plans for the day were spoiled by unexpected circumstances. My mind was concentrated onto images I am going to capture with my lens. I would want to keep these images for myself but this is part of my life in which life is meant to be shared with. Today, I just want to spend my time with myself surrounded by the flora and fauna in this tropical garden. While I was there, an elderly Japanese man came to me and curiously asked me if I am a professional photographer. I humbly told him I am still an amateur but I aim to become a pro. I showed him the images I took prior to coming to the garden. He was all praises. I haven't achieved that eye but experts tell to keep on shooting. The elderly man's name is Takeda who migrated from Japan to Maui. He writes for a magazine in Japan and also have published a book. He owns the Enchanted Gardens up in Kula at the mile 10 marker in Kula Highway. I asked him if I could come and visit his garden one of these days and photograph his plants and hopefully I can find some beautiful faunas as well. He said that I am welcome to his garden. I just wish that all people learn to appreciate the beauty of nature and live in harmony with nature.
I'm sorry if I wasn't able to invite you in today but I just need to have a commune with nature by myself. My life is deserving to be shared with the person who can best look at me in the eyes and say what a wonderful world this is. With this very nature one learns to appreciate the presence of someone in one's life.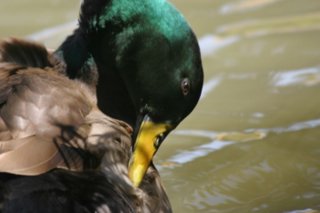 I took pictures of the ducks in various colours that were in the pond. I love watching these creatures. Wish I could be a duck for a day or maybe a goose that I could be on water, air, and land. When I was done with the ducks, I began to tour around the garden and took photos of flowers, leaves, branches, trunks, and fruits and other important features in the garden. When I heard my tummy growl, I packed up my gear and headed to the mall and had lunch. I first dropped by the MACC and picked up my ticket for the Lea Salonga concert. After lunch, I joined up with my Hispanic friends to attend a debut party at the community center and I had a blast. I'm filled with the vibrance of life.
What makes your life worth living? Show some ounce of tenderness and you'll appreciate the best life could offer. Your world differs from mine. There wouldn't be any fusion since oil and water can't mix but perhaps science can disprove this.
---
17 october 2004
Miracles Happen (When You Believe)
by Myra
Miracles happen, miracles happen
You showed me faith is not blind
I don't need wings to help me fly
Miracles happen, miracles happen
I can't imagine living my life without you now
Not ever having you around
We found our way out
(on you I can depend)
Don't have to look back to realize how far we've come
There are million reasons
I'm lookin up
I don't want this to end
Nothin
Nothin should ever bring you down
Knowing what goes around will come around
You showed me faith is not blind
I don't need wings to help me fly
Miracles happen, once in a while
When you believe
(miracles happen)
You showed me dreams come to light
That takin a chance on us was right
All things will come with a little time
When You believe
There is no question we found the missing pieces
Our picture is complete
It's fallen into place
(it's fallen into place)
This is out moment, you and I are looking up
Someone is watching over us
Keeping me close
Closer to you everyday
Nowhere
Nowhere on earth i'd rather be
No one can take this away from you and me
You showed me faith is not blind
I don't need wings to help me fly
Miracles happen, once in a while
When you believe
(miracles happen)
You showed me dreams come to light
That takin a chance on us was right
All things will come with a little time
When You believe
When you believe
The soul is a shining light
When you believe
The heart has the will to fight
You can do anything, don't be afraid
We're gonna find our way
You showed me faith is not blind
I don't need wings to help me fly
Miracles happen, once in a while
When you believe
(miracles happen)
You showed me dreams come to light
That takin a chance on us was right
All things will come with a little time
When You believe
---
18 october 2004
If You Forget Me
by Pablo Neruda

I want you to know
one thing.
You know how this is:
if I look
at the crystal moon, at the red branch
of the slow autumn at my window,
if I touch
near the fire
the impalpable ash
or the wrinkled body of the log,
everything carries me to you,
as if everything that exists,
aromas, light, metals,
were little boats
that sail
toward those isles of yours that wait for me.
Well, now,
if little by little you stop loving me
I shall stop loving you little by little.
If suddenly
you forget me
do not look for me,
for I shall already have forgotten you.
If you think it long and mad,
the wind of banners
that passes through my life,
and you decide
to leave me at the shore
of the heart where I have roots,
remember
that on that day,
at that hour,
I shall lift my arms
and my roots will set off
to seek another land.
But
if each day,
each hour,
you feel that you are destined for me
with implacable sweetness,
if each day a flower
climbs up to your lips to seek me,
ah my love, ah my own,
in me all that fire is repeated,
in me nothing is extinguished or forgotten,
my love feeds on your love, beloved,
and as long as you live it will be in your arms
without leaving mine.
---
19 october 2004
Familiar Path
Unless you have a map, it's best to stay on the trail. Stick to familiar paths. - Today's horoscope sent via SMS
---
20 october 2004
Enlightenment
"Enlighten me with your compassion. Immerse me with your passion." -J.Q. Gonzales, circa 2000
---
21 october 2004
Simplicity
"Simple thoughts mean big things to simple minds." -J.Q. Gonzales
---
22 october 2004
If Only I Can Draw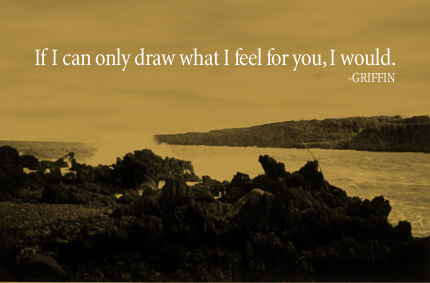 ---
23 october 2004
Shall We Dance?
I went to see the movie Shall We Dance? at the Wallace Theaters starring JLo and Richard Geere. The movie kinda inspired me on taking ballroom dancing lessons again. Back in 1999, I took dancing lessons so I could dance with my girlfriend then and pop the question. It didn't happen. Anyway, shall we dance?
---
24 october 2004
Witnessing Each Others Lives
Will you witness my life as I witness yours? I dream of us witnessing each others lives and be in harmony as a family. It's just a simple wish, isn't it?
---
25 october 2004
Lea Salonga in Maui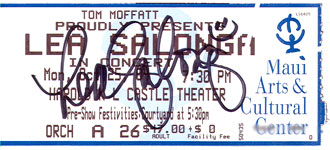 At last, I met Lea Salonga in person. It was a wish come true. I sat on the first row facing her at a 12 o'clock direction. I was fortunate to have that seat. Most of the songs she sang were from her stints at Broadway and Disney. She also sang a number of Pilipino songs.
When I was about 9 years old, I've heard her sang I Am but of Small Voice and until now that song lingers in my ears. I admired her because of her song and simple beauty. There was a time in 1997 when we exchanged emails while she was in Boston. She is a down-to-earth person. She helped put the Philippines in the world map. Lea, thank you for coming to Maui and gave me a chance to see you at last. I hope you received my e-mail I sent you after the concert.
---
26 october 2004
John Kerry For President
I am not that heavy into American politics but this is my home. The issues really matter and one vote can make a difference.
---
27 october 2004
Freedom of the Press
As journalists, it is our job to bring transparent news, bring the truth about the issues. Let no one deprive us of this freedom.
My Art Teacher
My friend and art teacher, Keith, gave me a call inviting me over to eat tacos this evening. He surprised me. It's funny, he follows the migration pattern of the humpback whales to the Hawaiian islands. I wasn't able to go but I promised him that I will be calling him and paying him a visit and talk story with him about my travel to the Philippines almost a year ago.
---
28 october 2004
A Newspaper for the Community
The Filipino Summit pages were laid out today and finished. They layout was sent to prepress later The staff was satisfied with the outcome of the layout specially the front page bearing the photo of Lea Salonga who just had her concert three days ago. Having a community newspaper helps in informing the Filipinos on the issues affecting them. They are the silent majority in Maui county. That's why the newspaper became its voice. A competing newspaper, The FilAm Light, shares that same purpose.
---
29 october 2004
Try Skype
Use Skype so we can talk without worrying about long distance phone charges. I've tried it and its audio was crystal clear.
---
30 october 2004
Rhythm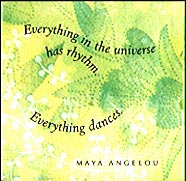 Inang Laya
Thank you for the CD. An inspiring piece of work empowering the women of the Philippines and of the world.
---
31 october 2004
Halloween
Trick or treat? I wonder how did Halloween came to be? In my culture we have our own version of Halloween. We call it All Saints Day where we celebrate it at the cemetery paying tribute to our departed loved ones. Do you believe of the existence of the other side? I do because the Scriptures tells about its existence. Do you know where our departed loved ones are right now? Some people believe that they are around us and guiding us in our day-to-day lives.