01 oct 2005
83rd Annual Maui County Fair
Maui County celebrates its annual county fair. I went with my brother and his family to enjoy a night out. I met some old friends and talked story. I've taken some numerous photos at the fairgrounds. I will be displaying those photos in DETOUR.
---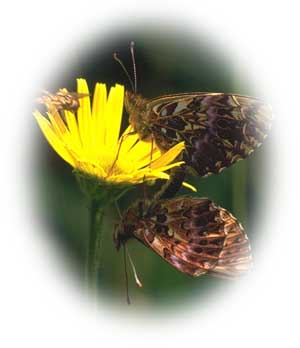 02 oct 2005
Butterfly
by Michael S
Butterfly
Will your wings curl up at the first sign of frost
Butterfly?
Will you hide away when the winter comes
Retreat into your cocoon
Butterfly?
Will you come when spring dawns?
Will you pretend like you never left?
Butterfly
I want you to remain here with me
Forever
And don't let me be lonely
Don't let me be sad
Because if you must leave me
I'll never find another
Butterfly
You flap your wings in the breeze
Make me oh so happy
Please flap those wings for me
Please stay here with me
And when winter comes
I will keep your wings warm
Butterfly
---
06 oct 2005
Chiropractic Medicine Works?
I've been skeptical about chiropractors. I've been under a care of a practitioner but I haven't seen any improvements. They sell the idea with the word called spinal subluxation. Healing in part is mosly done by the individual. Just beware of this branch of medicine.
I didn't pursue a career in medicine because the truth about illness is something to do with our emotions most of the time. Emotions can trigger dormant viruses to cause illness. I am not an authority on medicine. Please do your own research. This is only my opinion.
---
08 oct 2005
Philosophies for Design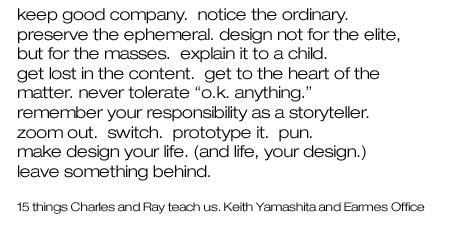 ---
09 oct 2005
Animal Instinct
San Diego Zoo was one of the destinations on my detour in July 2005. It was a fun-filled day being with my kingdommates. This is when you believe on evolution.
---
10 oct 2005
Radio Tadhana Listed in Yahoo! Podcasts
Radio Tadhana can now be found in the podcast directory of Yahoo! Please subscribe and enjoy their programming.
---
14 oct 2005
Live Different
You don't have to live the same thing every day.
---
15 oct 2005
The Champions
I'm evaluating this ProShow Producer to create slideshows. I believe this is the IT! Kaya lang ang mahal ng program na ito. Send me your photographs so I can work on them. Donations are welcome. A portion of your donations will go to my iPod purchase.
Tires
Recently, while driving on the wet parking lot, I skidded and my truch almost went sideways and would have hit a parked vehicle. I was thankful I was able to maneuver and avert an impact. I am glad you reminded about changing the tires. This reinforced me from changing the tires or else I may not be able to come home--to you. Thank you.
---
24 oct 2005
Being Content
What's better than being happy? Being content. Value what you have and be grateful. -Yahoo TXT
---
27 oct 2005
Disorder
One of the advantages of being disorderly is that one is constantly making exciting discoveries. - A. A. Milne (1882–1956), Writer
---
28 oct 2005
Flickr
Flickr is a cool website for sharing your photos. Sign up and let us share sights beyond our vision.
---
29 oct 2005
Rainbow
The soul would have no rainbow if the eyes had no tears. --Native American Proverb